Welcome

to the world of John Robinson the Umpteenth of Upminster
see copyright notice. Page created 2-Jul-2015 updated 27-Sep-2020. Use the button groups above to navigate quickly around the site.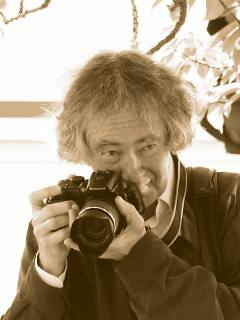 This is my new personal website, replacing www.genre.freeuk.com (and before that www.genre.fsnet.co.uk, until EE ceased to support Freeserve domains). Most of the old content has been retained, with just a few updates and additions, and I now look forward to filling in the gaps I've [deliberately] created in the new page structure.
If you're looking for specific content, the site map will locate it faster than the navigation buttons! The latter are handy for jumping around the tree of pages; a white name shows where you are at each level, red ones in the same group link across to alternatives. Throughout the site, images with red borders are links which will open in a new tab or window.
Quick links
Page changes (latest first)
27-Sep-2020 Elysia - an original spiced liqueur

08-Sep-2020 Emergency Burgers - a quick, tasty recipe

15-Aug-2020 Working Years - my time in employment

05-Aug-2020 Cheap & cheerful face mask - made from a coffee filter

30-Jul-2020 Shed roof repair - with an unusual covering

26-Jul-2020 Coping with Recumbency - easier access to bedside radio/TV

07-Jun-2020 Learning Years - my time at school and university